New Year's Silent Meditation &
Yoga Retreat
December 22, 2018 - January 2, 2019
Deepen your meditation practice with a silent retreat in scenic Mendocino, CA, at a private retreat center.
Retreats involve an extended period of Noble Silence, meaning that there's very little talking, activity, or distraction. During these retreats, you will be able to maximize the amount of time each day that you spend meditating. 
Our focus will be on cultivating mindfulness, compassion, and insight. Registration includes 3 meals a day, your room and yoga classes; according to the tradition of dana (generosity), the teachings are seen as priceless so the meditation teacher is compensated solely through donations. 
You will be able to have a daily check-in with one on one meditation instruction from the teacher as well as a nightly dharma talk with Q&A from the group. The meditation teacher will be onsite for the duration of the retreat and will also be on-call 24/7 in case of any urgent concerns.
All are welcome!
Please note that registration fees are non-refundable. 
Scheduling note: We are rescheduling this retreat from December 2018 to 3 days in January/February 2019. Please contact info@businesscasualyoga.com for the latest updates!
About the Teachers
Meditation 
Tucker Peck, Ph.D
Tucker is a meditation teacher and Clinical Psychologist. He studied meditation first with Sharon Salzberg and then with Upasaka Culadasa, who approved Tucker to teach. He works as a private practice psychologist and teaches meditation with US and global students over video chat. You can read more about Tucker here. 
"Tucker Peck is both bright and wise. He has a great talent for taking classical psychotherapeutic and meditative insights and making them real for our time and concerns. He is also a lot of fun."
– Sharon Salzberg, New York Times bestselling author 
Yoga 
Katharine Bierce
Katharine is a yogi and a techie who begins her day with meditation and yoga. She likes supporting others in finding ways to integrate mindfulness and compassion into their busy lives. Although she started practicing yoga as a teenager, she really got hooked on the practice while putting in 12 hour days as a consultant in New York City. She completed her first 200-hour yoga teacher training in 2014. Katharine is passionate about guiding people in connecting more deeply with their inner peace, and she is also especially passionate about helping people with injuries to incorporate yoga as part of their healing journey.
What's included
Meals
3 delicious vegetarian meals per day

Yoga
Daily yoga classes

Lodging
Private or shared room
Not Included
Donation to the Teacher
Meditation teachings are by donation

Parking fees
Parking is limited (5 cars max) - offsite parking is available for $5/day

Orr Hot Springs
Orr Hot Springs is less than 30 minutes away. If you would like to stay at Orr before or after your retreat, please make your own reservations by calling (707) 462-6277 3 months in advance.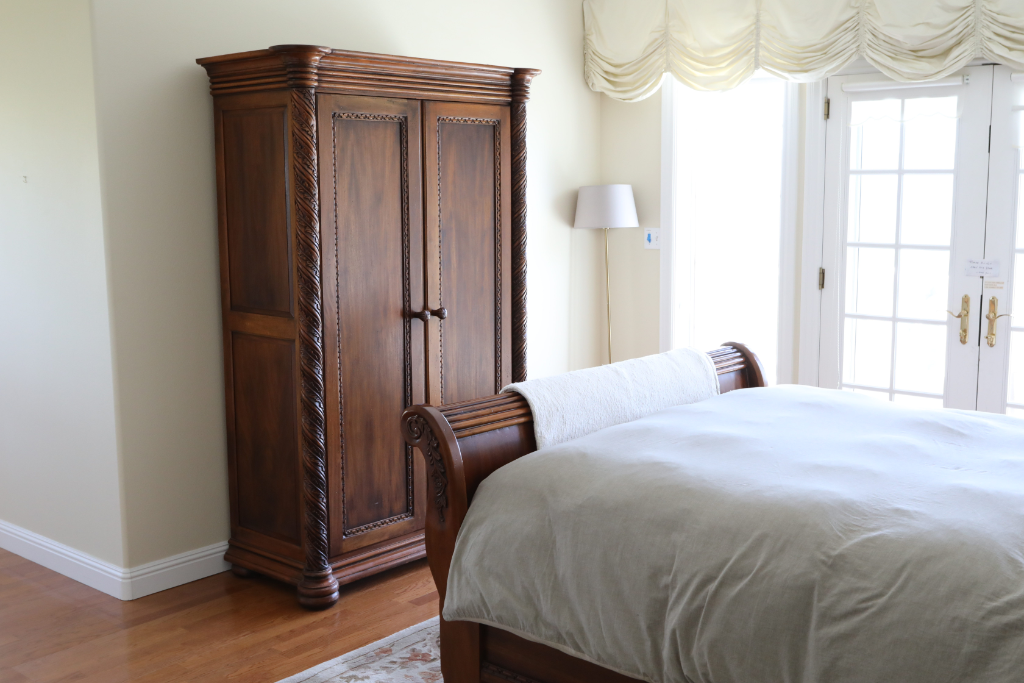 King size bed - this room includes a private bathroom with a tub, shower, toilet and 2 sinks.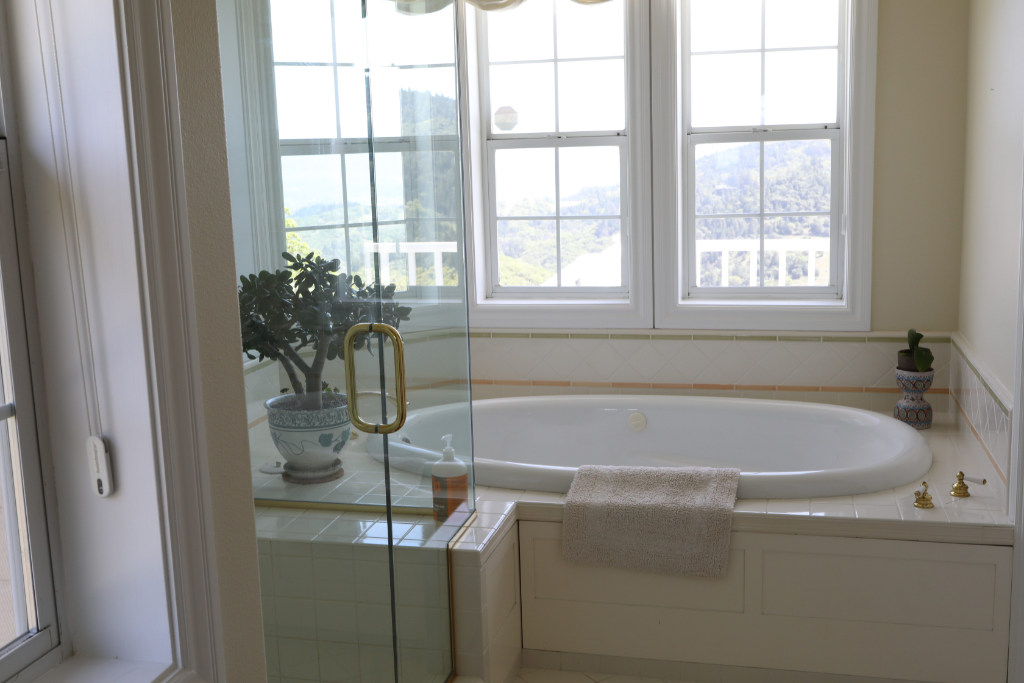 The master bedroom includes a private bathroom with a bathtub and shower.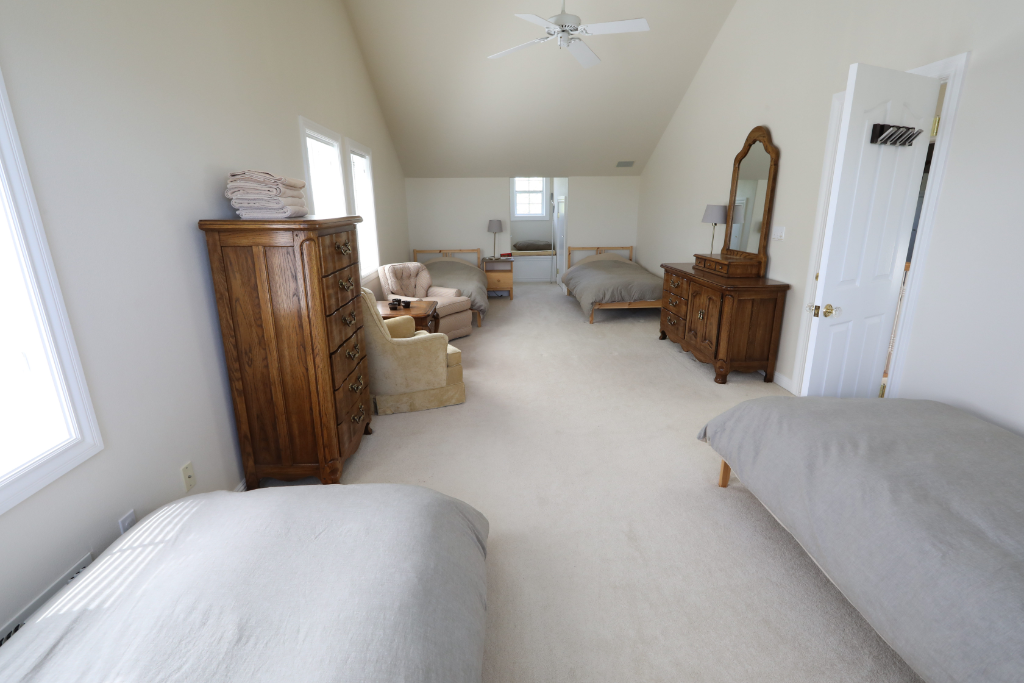 Shared room and shared bathroom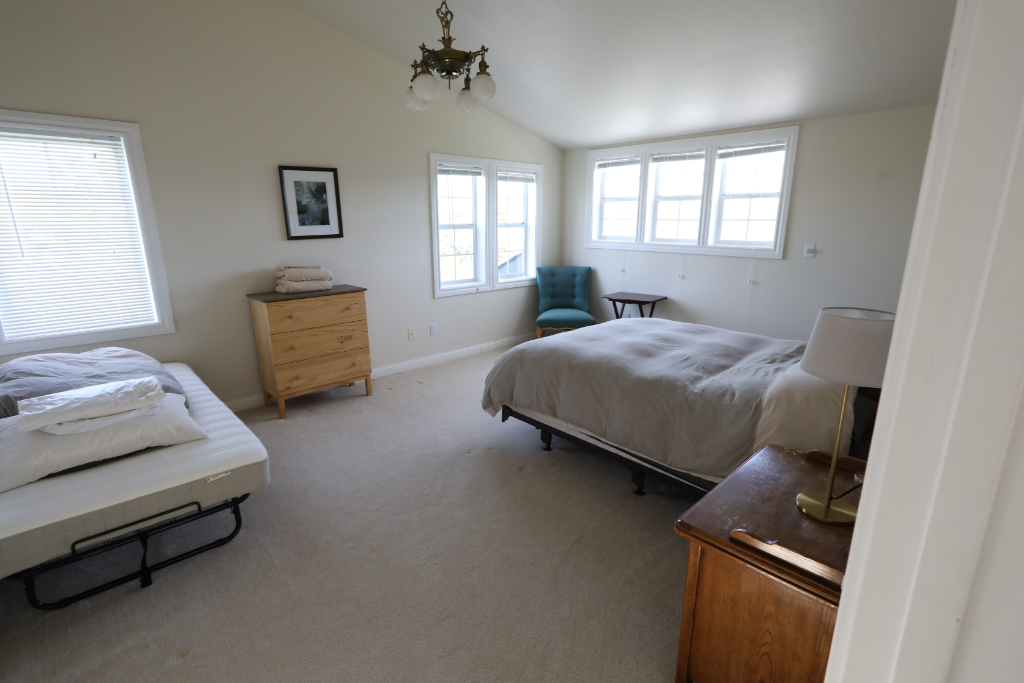 Twin / Queen bed in shared room
Get more space and attend with a friend! Shared bathroom.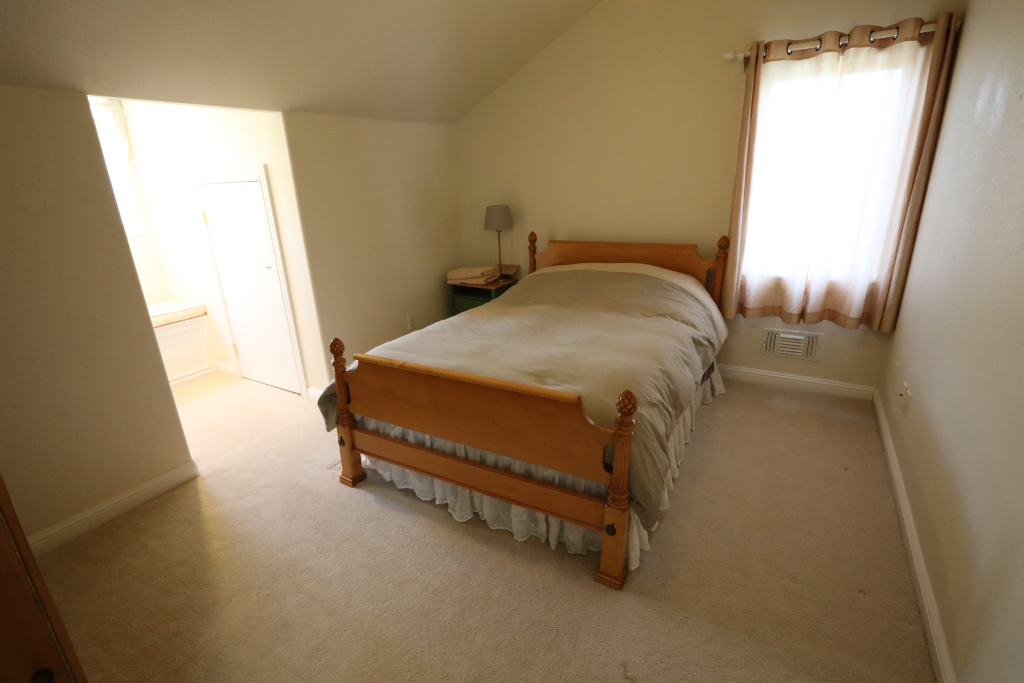 Only one room like this in the main house, with a nook/
extra space to yourself.
Shared bathroom.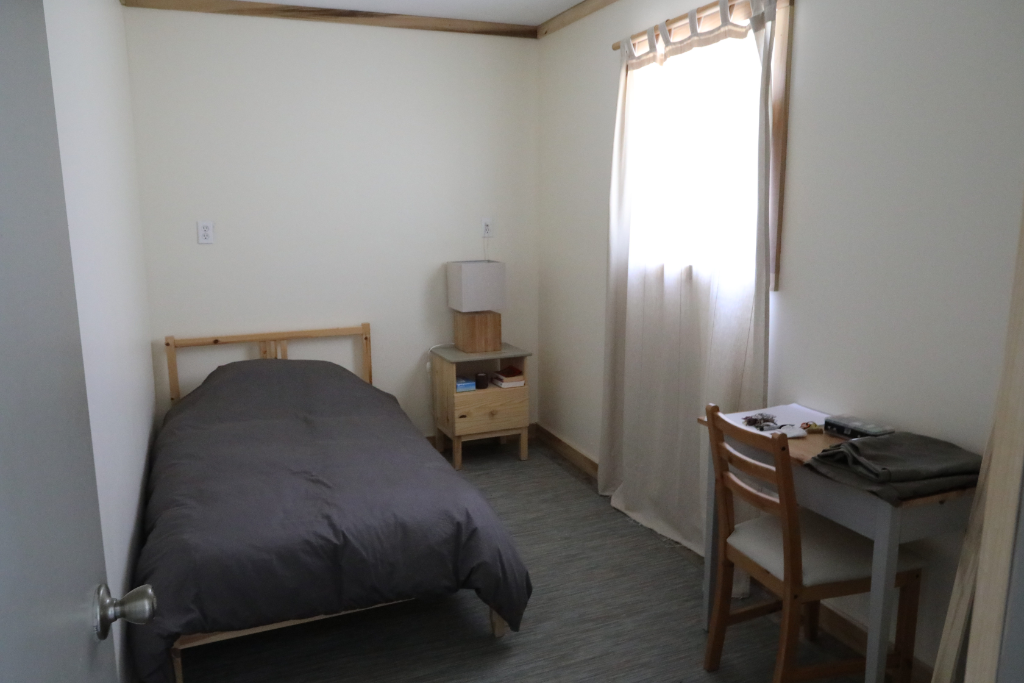 A private space with a window.
Several rooms like this in the yoga hall building.
Shared bathroom.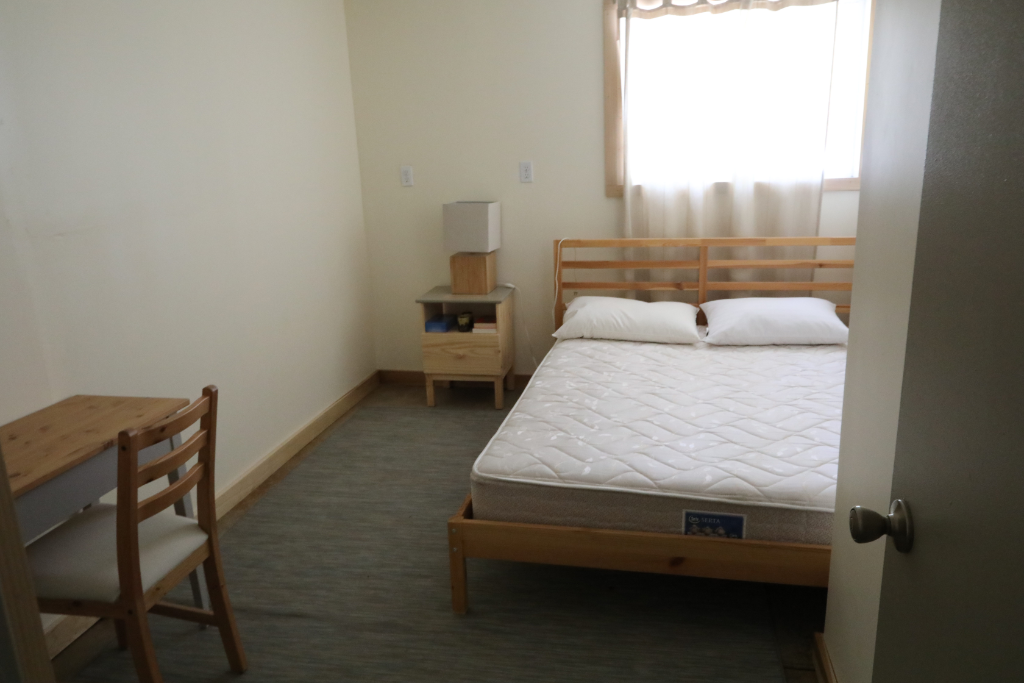 Several queen bed rooms are in the same building as the yoga hall.
Shared bath.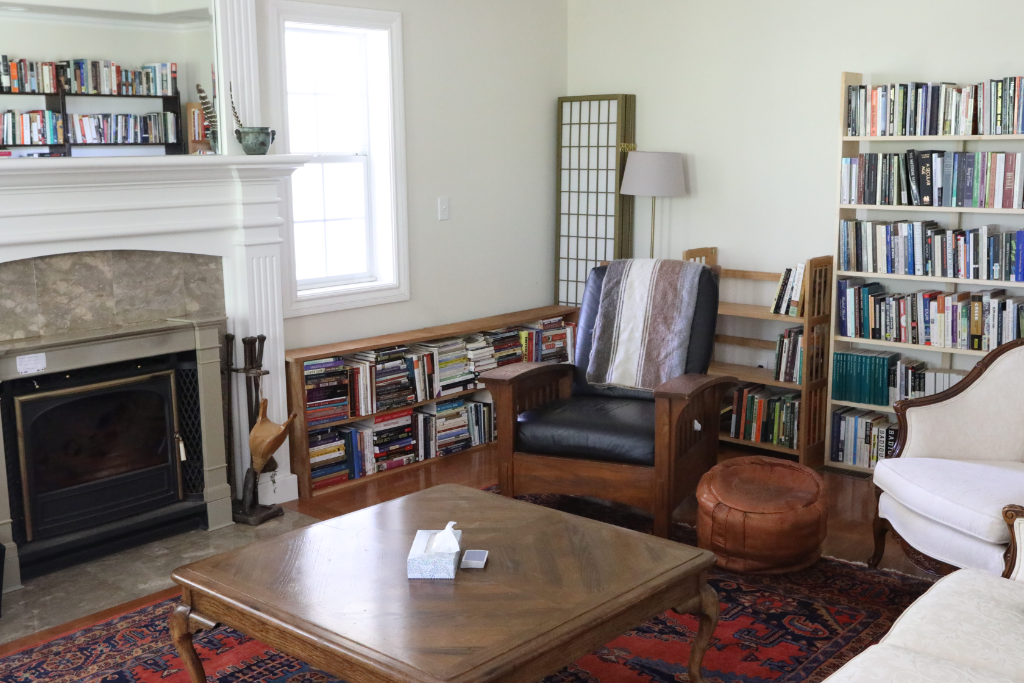 Air mattress, shared room
Shared room, shared bathroom across from kitchen (no door).